I had nothing to fly, but decided to attend the March TTRA launch as a spectator.  And it turned out to be a great day for watching rockets fly.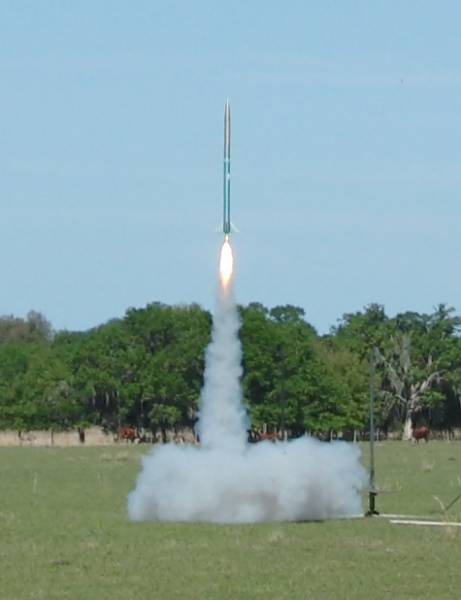 Can you ask for more than a bright, blue sky and almost no wind? We'll, I guess it could have been a little cooler. 🙂
You can see the entire collection of photos I took in the TTRA Photo Album.  But, I'll point out a few of the most interesting shots here.
Chris Michielssen (hcmbanjo) flew his new Dr. Zooch SLS.  He modified the kit a little, shifting the location of the SRBs a little and adding some decals, to match the last NASA renderings of the proposed rocket.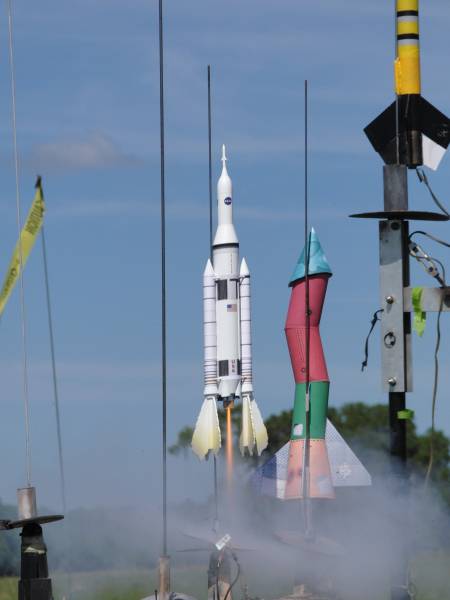 I managed to catch a couple of neat shots of a two-stage Red Max variant in the process of staging.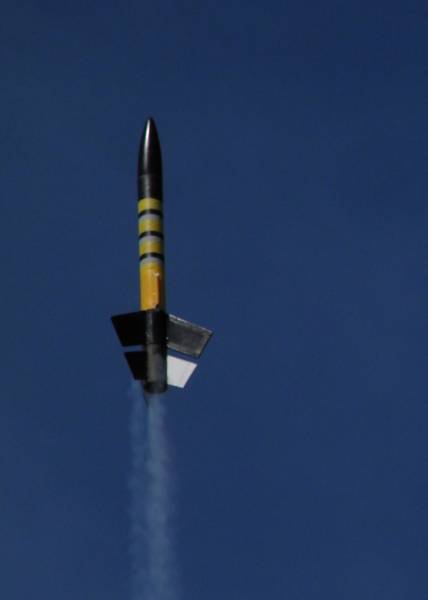 In the photo above, the second stage has just ignited, but the first stage is still attached.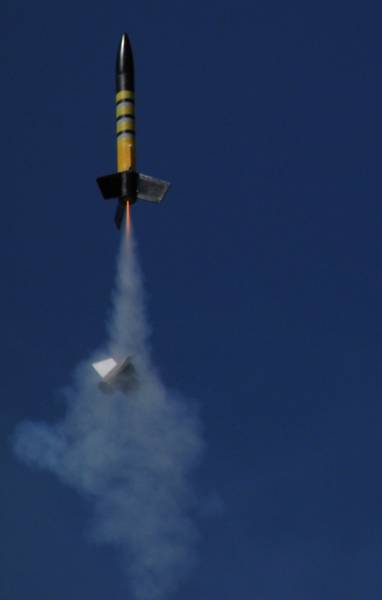 And, in the next photo, you can see the first stage falling away.
Chris and Lonnie put on a great show, drag racing the Pigasus and Angry Bird rockets.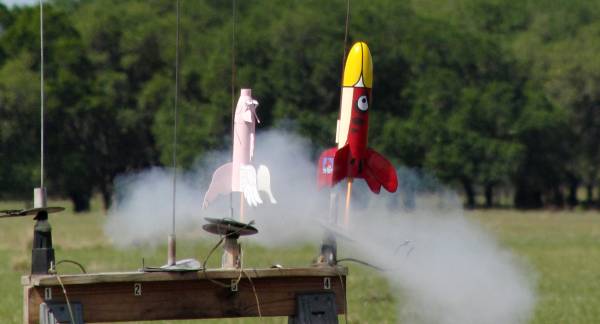 A number of larger rockets were launched. AstronMike's huge I-power boost glider flew okay even though the weight on the booster's pod got stuck in the glider causing it to stall.  Many other high-power rockets sailed into the clear sky, inckuding a couple of large projects launched by a college and a university team.
Please visit the TTRA Photo Album to see the rest of the photos I took.