I've posted photos from ROCK's March, 2012, launch in the RocketReviews.com Photo Album.
I arrived early to show off the new Mobile-edition of JonRocket.com.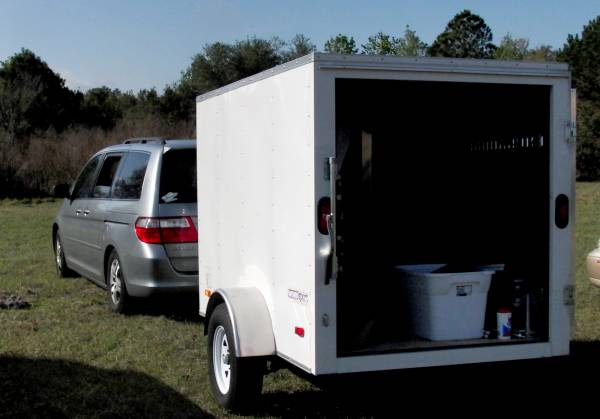 For a day in early March, it was quite hot. But, "in like a lion" held true as high winds plagued us all day.
We had to watch the anemometer and stop the launch when the wind speed exceeded 20 miles per hour.  In spite of the wind, we launched many rockets.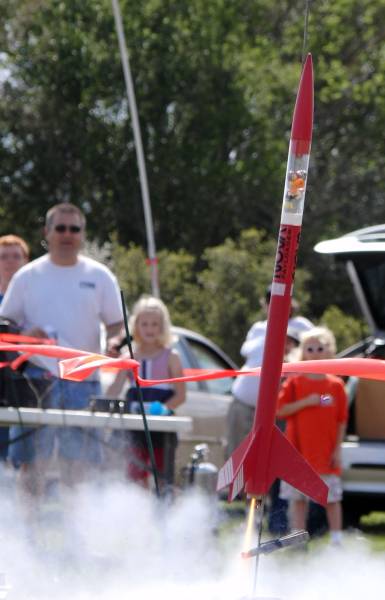 Chris flew his Centurion as a two-stager using an ST-16 Booster Nozzle.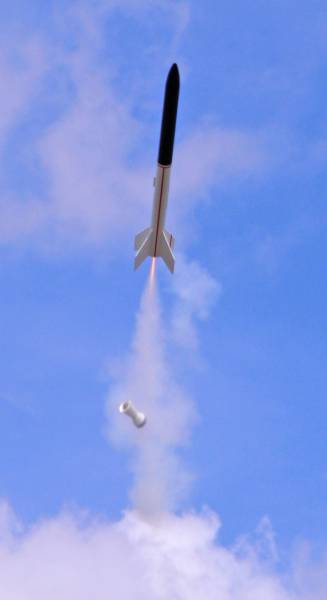 The rocket reached only about 30-feet in altitude when the second stage ignited.  But, it seemed to take a moment for the second-stage motor to come up to fill-powered.  The rocket seemed to hang in the air for a while, before rushing away then taking a turn and heasding for the woods. Chris and Tom recovered it using a long pole.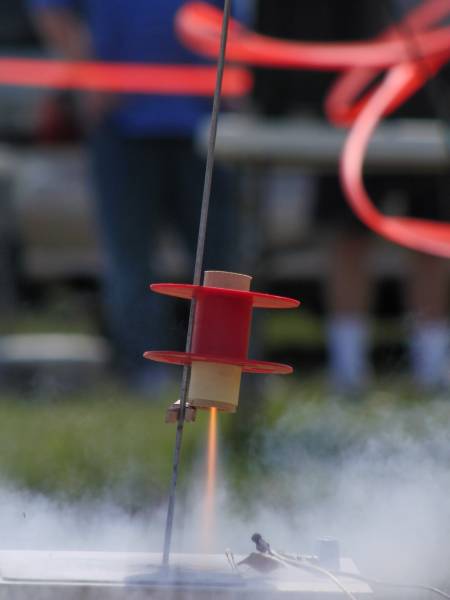 The gusty wind made kow-flying odd-rocs, such as this spool, a good choice.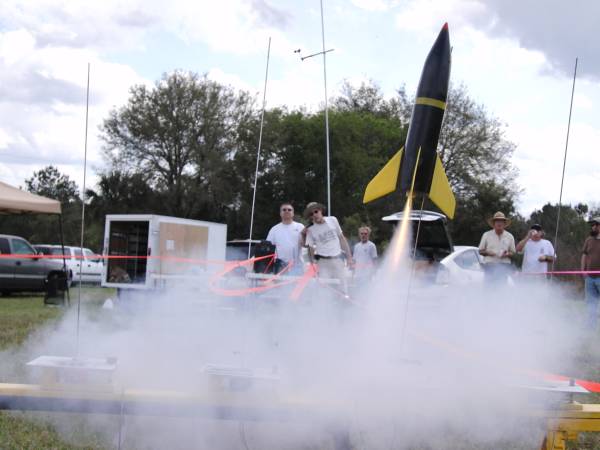 Please visit the March 2012 ROCK Launch Photo Album to see the rest of the photos I took during the launch.