The year started off great for TTRA with nice weather for the first launch of the year.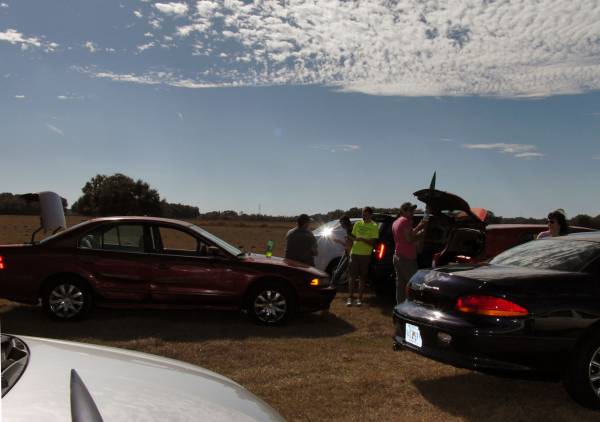 The day began with light winds and a mostly-clear sky.  As clouds moved in later, the wind actually let up a little.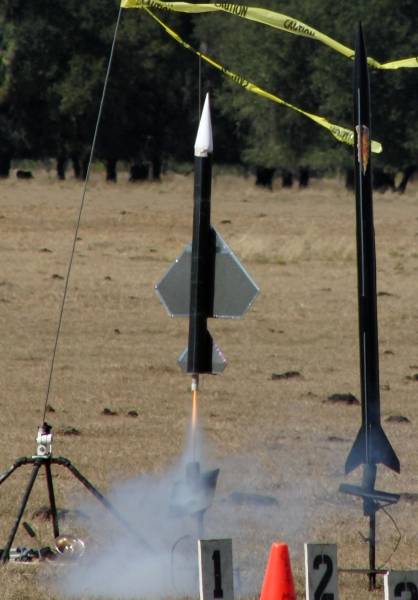 Several boost gliders took to the air including this one from Astron Mike.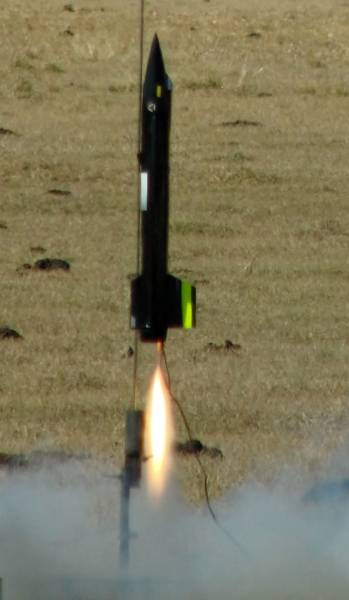 Brian Urban's beautiful X-15 turned in an exciting flight. After flying straight for a couple hundred feet, it made a dramatic turn then flew horizontally for a while. It looked like a real X-15 in flight!  The pod ejected and the X-15 glided around in a lazy circle landing smoothly on the grass field.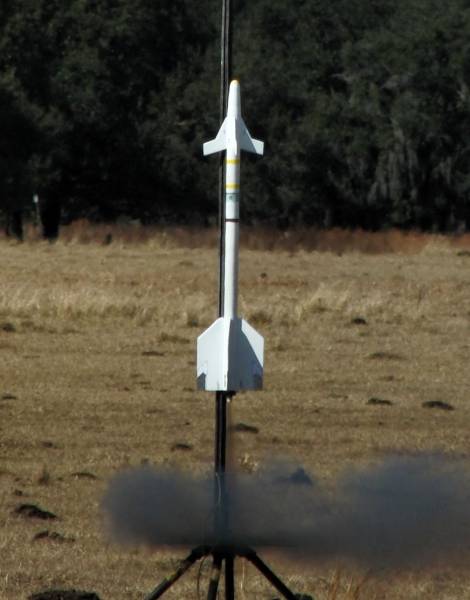 The X-15 was followed by a Sidewinder that, amazingly, followed almost the same trajectory.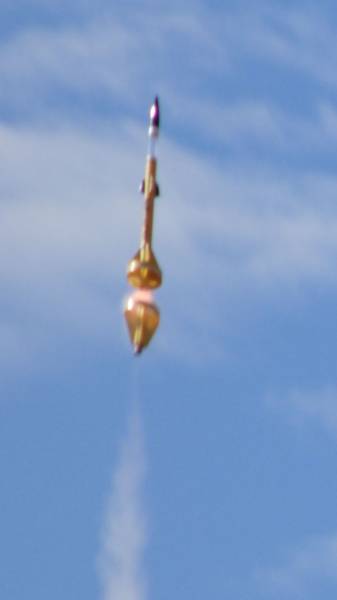 Although it's a little blurry, I managed to capture this cool image of an Estes Solar Flare staging.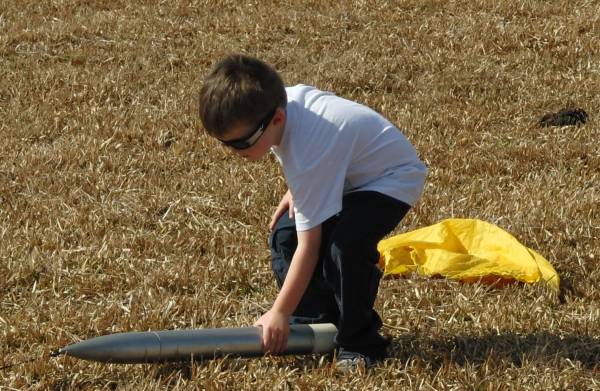 I launched my Shadow clone on a G motor.  I missed getting a good shot of the lift-off, but I did manage to get a few snapshots of my grandson, Riley, helping me recover the rocket.
More of my photos from the January launch are in the TTRA January 2012 Launch photo album. In addition to many shots of smaller rockets, you'll see two launches of large, M-motor rockets.  I didn't take notes, so, if you were at the launch you can help identify the rockets in the photos by leaving comments.  Thanks!